Would you like to visit local venues, shops and garden centres? Do you find it hard to get out of the house without help? OWLS offers regular door-to-door Extra care trips to local destinations, on which you can get support from staff and volunteers.
We also offer full day trips for people who do not need a lot of support to get out and about.
Forthcoming Extra care trips:
Boundary Mills  – Batley (Monday 3rd June)
Transport cost £5.50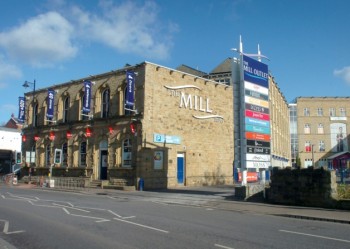 Come along for a spot of retail therapy at this fantastic mill store. Then we will be stopping for fish & chips at Banny's restaurant.
Dick Hudson pub lunch – Bingley  (Monday 22nd July)
Transport cost £5.50
Come for a lovely meal at this popular pub with fantastic views over Bingley Moor.
Hollywood Bowl & Bridgewater Arms  (Tuesday 12th August)
Transport cost £5.50, Admission £3.10
Join us in a first for OWLS, with a fun game of ten pin bowling. There's no need to change your shoes for the fully accessible alley with adaptations. Everyone can do it! Followed by pub lunch at The Bridgewater Arms.